Posts Tagged 'gpl'
All's well that ends well. During the last few days, the first alpha releases of the Horde Framework and some of its core apps hit the announcement list. Horde 5 sports a completely revamped user interface which allows a much tighter integration of the portal dashboard, ajax mode applications like the IMP Webmailer or traditional mode applications (whups ticketing etc).
While IMP, turba and the Ingo Mailfilter are already available as alpha packages, the calendar (kronolith) is not yet done.
However, today Horde release the first alpha version of the sesha inventory app. I have been working on sesha and related packages since horde 4, but things dragged on.
Sesha allows to organize any kind of items in a searchable inventory. First you have to define properties like age, weight, length or location of an item.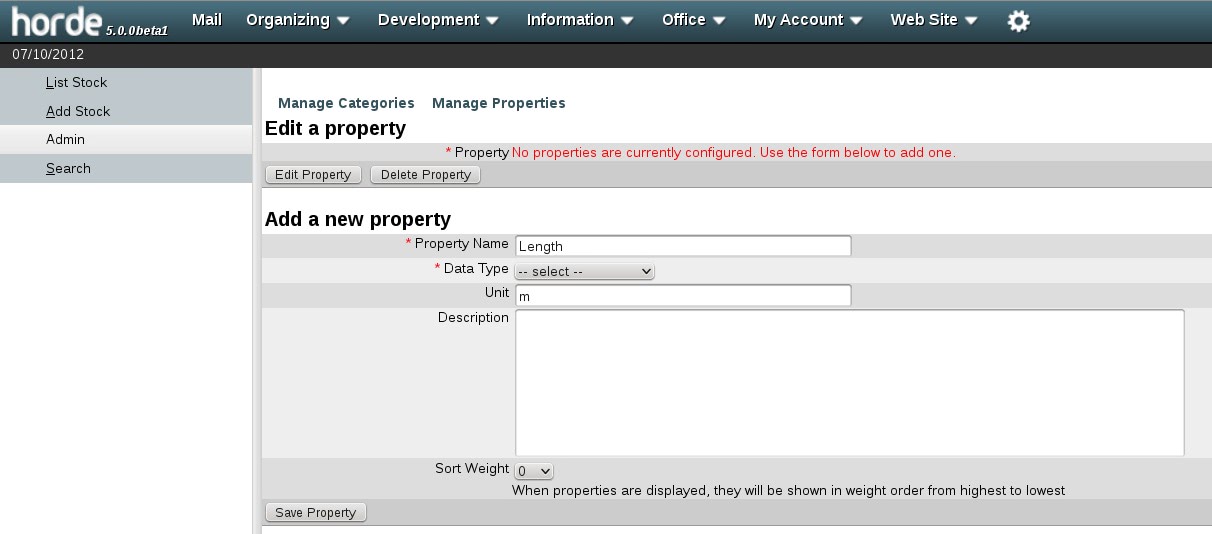 A defined group of properties makes up a category, something like an inventory type: Books, DVDs, network interfaces or computer monitors all have very different sets of properties. With sesha, there is no limit on the things you can put into your catalog. Just create categories of properties and finally add stock.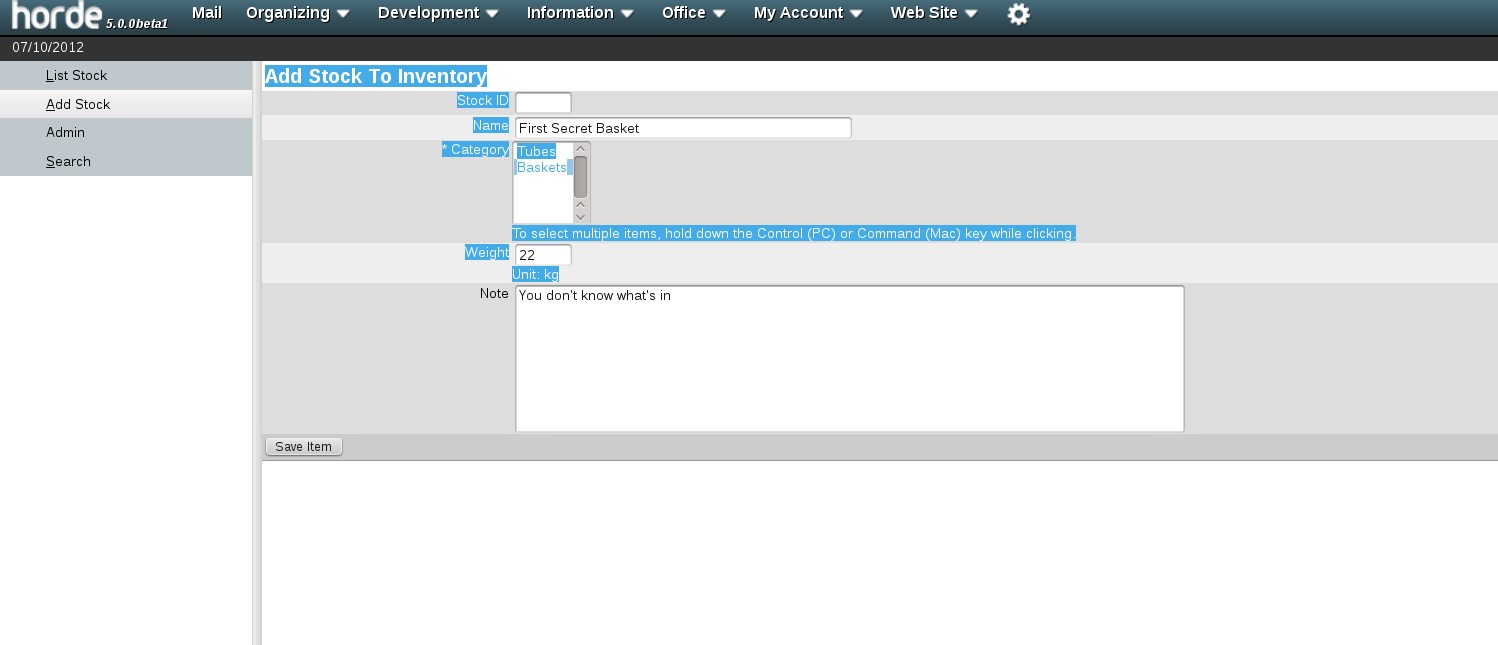 Sesha has been released under the GNU General Public License and may be used free of charge.
Ein Verstoß gegen die Bedingungen freier Lizenzen wie der Creative Commons oder der beliebten GPL ist eine Urheberrechtsverletzung. Das hat entschied das United States Court of Appeals for the Federal Circuit (CAFC), in dieser Woche in einem Urteil. Das CAFC ist das zuständige Bundesgericht für Fragen des geistigen Eigentums. Lawrence Lessig, Rechtsprofessor und Gründer der Non-Profit-Organisation Creative Commons (CC) bezeichnete das Urteil in seinem Blog als "ein sehr wichtiger Sieg".
Das Urteil des CAFC ging um einen Rechtsstreit zwischen dem kalifornischen Physikprofessor Robert Jacobsen und dem Geschäftsmann Matthew Katzer. Jacobsen hatte ein freies Programm zur Steuerung von Modelleisenbahnen unter der offenen "Artistic License" veröffentlicht, das Katzer kommerziell nutzte, ohne den Lizenztext zu beachten. Die Lizenz sieht unter anderem vor, dass die Autorenschaft Jacobsens für den Original-Quellcode erwähnt wird. Ein Bezirksgericht hatte zuvor gegen Jacobsen entschieden. Das Bundesgericht hat diese Entscheidung aber aufgehoben, da es im Verstoß gegen die Anforderungen einer freien Lizenz eine Copyright-Verletzung sieht. Frei verfügbar gemachte Software schwebt also nicht rechtsfrei im Raum. In seiner Urteilsbegründung erwähnt das CAFC auch explizit die CC-Lizenzen sowie die Verwendung der GPL bei Linux.
Auch in Deutschland wurden Lizenzen wie die GPL bereits mehrfach durch Gerichtsurteile gestärkt wurde. Das Landgericht München hatte im Mai 2004 eine Missachtung von GPL-Bestimmungen als Urheberrechtsverletzung bewertet. Auch das Landgericht Frankfurt am Main hat die Gültigkeit der GPL in Deutschland im September 2006 bestätigt. Bereits vor etwa einem Jahr hatte das Landgericht München ein Urteil gegen den VoIP-Anbieter Skype gefällt, in dem es um einen GPL-Verstoß ging.