All's well that ends well. During the last few days, the first alpha releases of the Horde Framework and some of its core apps hit the announcement list. Horde 5 sports a completely revamped user interface which allows a much tighter integration of the portal dashboard, ajax mode applications like the IMP Webmailer or traditional mode applications (whups ticketing etc).
While IMP, turba and the Ingo Mailfilter are already available as alpha packages, the calendar (kronolith) is not yet done.
However, today Horde release the first alpha version of the sesha inventory app. I have been working on sesha and related packages since horde 4, but things dragged on.
Sesha allows to organize any kind of items in a searchable inventory. First you have to define properties like age, weight, length or location of an item.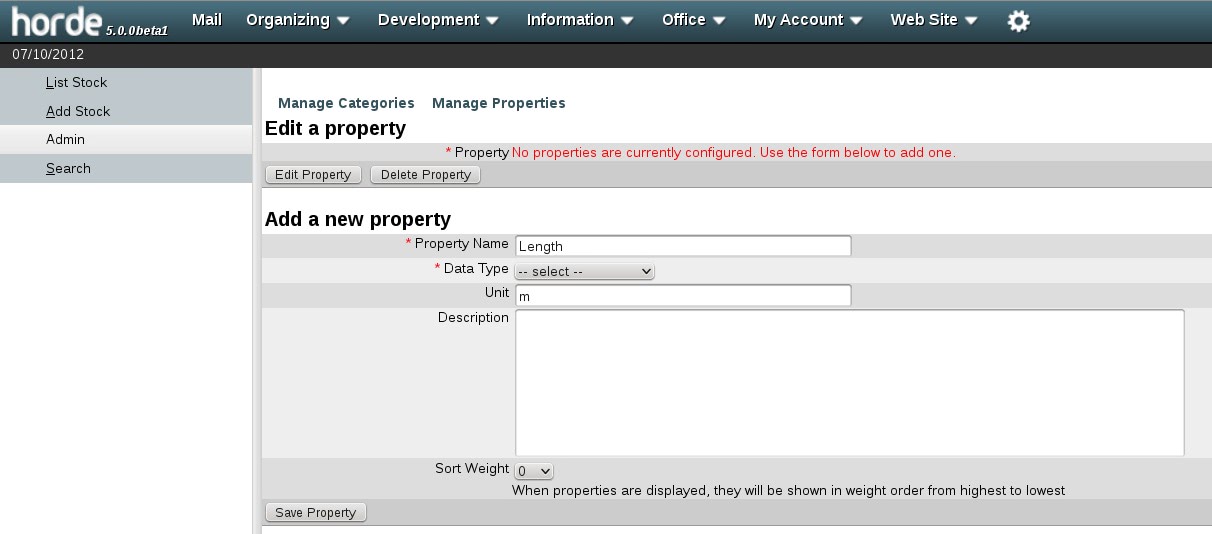 A defined group of properties makes up a category, something like an inventory type: Books, DVDs, network interfaces or computer monitors all have very different sets of properties. With sesha, there is no limit on the things you can put into your catalog. Just create categories of properties and finally add stock.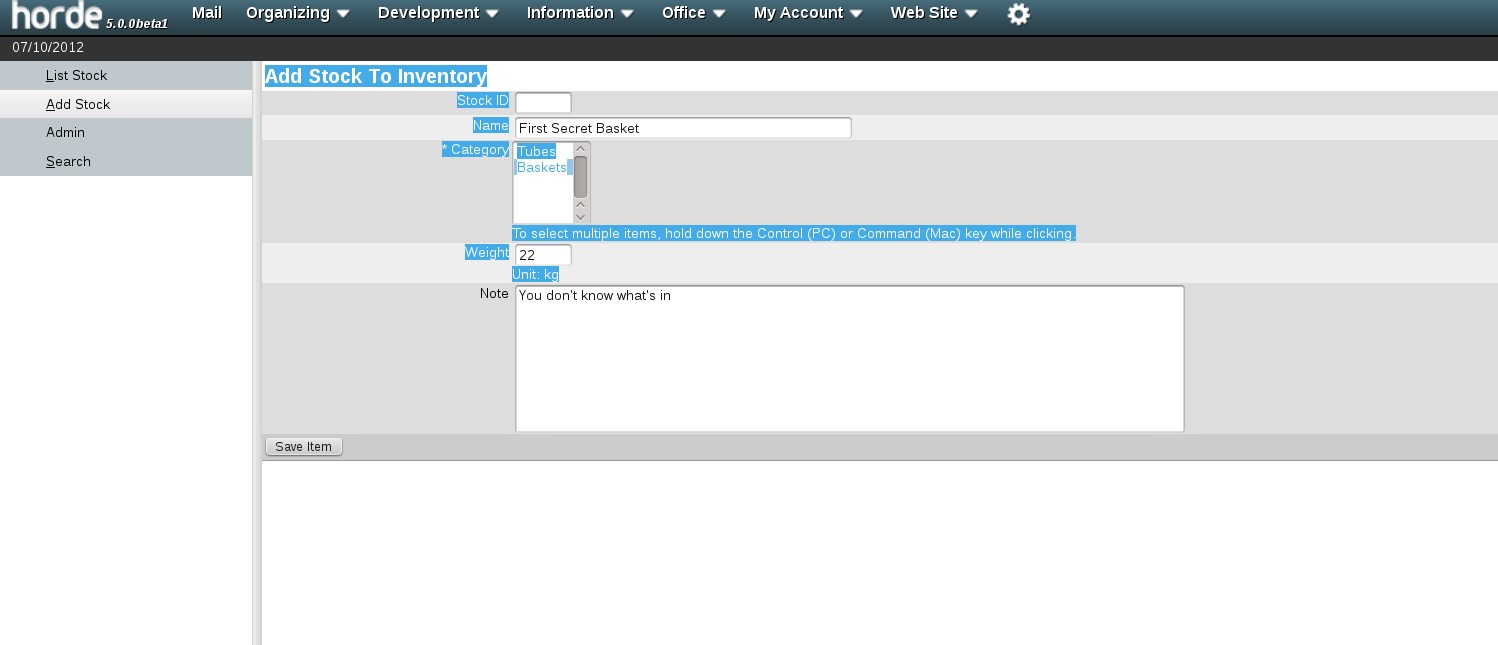 Sesha has been released under the GNU General Public License and may be used free of charge.